If you have damaged or discoloured teeth due to age, diet, lifestyle, or general wear and tear, you may be considering several treatment options to restore your smile. Dental crowns and veneers are two popular options that perform a similar function; they both cover the tooth. However, each treatment is used to correct different oral health conditions.
Understanding the difference between a crown and a veneer can help you discuss the best option to improve your oral health and enhance your smile. Learn more about which conditions each treats and how they are applied to your tooth.   
What is the Difference Between a Crown and a Veneer? Dental Crowns
A dental crown is a type of dental restoration that completely caps a tooth's surface. Crowns are often used to restore a tooth's function and appearance following a root canal procedure or to protect a weak tooth from fracturing. They can also be placed on top of an implant to provide a natural-looking tooth replacement.
What Conditions Do Dental Crowns Treat?
Dental crowns are a versatile dental treatment. They can be used to treat a wide range of dental problems, including: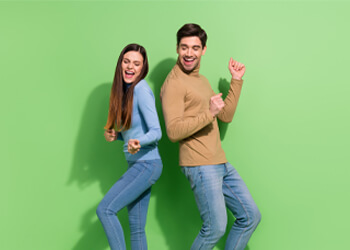 Decayed or damaged teeth: A

dental crown

can be used to cover up teeth that are cracked, chipped, or broken. They can also be used to restore teeth that have been severely decayed.

Misshapen teeth:

Dental crowns

can be used to improve the appearance of teeth that are misshapen or poorly proportioned.

Infected teeth:

A

dental crown

can be used to protect teeth that are infected or have had root canal treatment.

Missing teeth:

A

dental crown

can be used with dental implants to replace missing teeth.
How are Dental Crowns Made?
The process of getting a dental crown generally takes two visits to the dentist. During the first visit, your dentist takes a dental impression. This impression is used to create a model of your mouth so that your dental crown can be custom-made to fit. 
Once your dental crown is ready, you will return to the dentist for a second visit. During this visit, your dentist numbs your gums around the affected tooth and then bonds the dental crown in place.
Dental crowns are made from various materials, including porcelain ceramic, porcelain-fused-to-metal (PFM), and metal alloy. The type of material best for you depends on your individual needs and preferences. Porcelain dental crowns are the most natural-looking and can be matched to the colour of your existing teeth. 
Metal dental crowns are the strongest type of dental crown and can last for many years with proper care. However, they are noticeable when used on the front teeth or the back teeth when you laugh.  
PFM dental crowns offer an excellent balance between a realistic appearance and durable construction. This makes them suitable for both front and back teeth. 
At No Gaps Dental, we also offer same-day CEREC crowns created on-site using CAD/CAM technology. After scanning the prepared tooth, the data is sent to a software program to create a 3D model. This model is sent to a machine that carves the crown from a monolithic block of zirconia ceramic. The dentist then cements the new crown in place. 
This means that you can get your new crown in just one visit! Plus, CEREC crowns are made out of high-quality materials that look natural and are built to last.
What is the Difference Between a Crown and a Veneer? Dental Veneers
A dental veneer is a thin, custom-made shell bonded to the front of a tooth and commonly used to improve the appearance of teeth. 
What Conditions Do Veneers Treat?
Unlike dental crowns, veneers cannot repair your tooth, so they are only suitable for correcting cosmetic flaws. They are most commonly used to treat teeth that are chipped, cracked, stained, or crooked. Veneers are also sometimes used to reduce tooth gaps or change the size or shape of teeth. 
How are Dental Veneers Made?
There are two types of dental veneers: porcelain and composite resin. Porcelain veneers are made from a tooth mould, and then the mould is sent to a dental laboratory where the veneer is fabricated.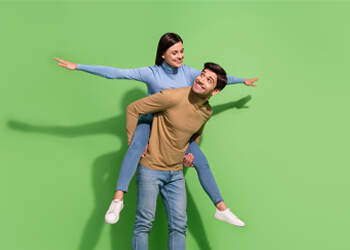 Composite resin veneers can be made in a dental office using a tooth-coloured composite resin material. The dentist roughens the tooth's surface and then applies the composite resin material in thin layers.
The material is then shaped and hardened with a special light. Once the veneer is in place, it will be polished to match the sheen of the natural teeth.
At No Gaps Dental, we can also create CEREC veneers using our specialised software program and on-site milling machine. So you can achieve a bright, beautiful smile in a single session. 
Crowns or Veneers: Which Treatment is Right for You? 
The right treatment for you depends on the condition of your oral health. During your consultation, your dentist will perform a manual examination using a mirror and a dental probe to assess the colour, texture, and condition of your affected tooth. 
They may also prescribe dental X-rays to obtain a comprehensive view of the tooth's interior. This allows your dentist to determine if there is any hidden decay in the tooth's inner layers. 
Once your dentist has a more thorough understanding of what is causing the damage to your teeth, they can recommend a treatment option. For superficial cosmetic issues, veneers are your best choice. For deep decay or enamel damage, you need a dental crown. 
Schedule a Consultation at No Gaps Dental
No Gaps Dental is committed to helping patients achieve and maintain optimal oral health. We offer a comprehensive range of dental services, from restorative treatments like dental crowns to state-of-the-art cosmetic procedures like veneers. Our experienced team of dentists and hygienists are passionate about providing individualised care and attention to every patient. 
We believe that everyone deserves a beautiful, healthy smile. Contact us today at one of our 15 Sydney locations or call us at (02) 8007 6727 to schedule a consultation. Your dentist can answer your questions about the differences between a crown and a veneer and recommend the right treatment for you.
Note: Any surgical or invasive procedure carries risks. Before proceeding, you should seek a second opinion from an appropriately qualified health practitioner. 
References
What is a veneer?
https://www.dentalhealth.org/veneers
CEREC: The most important clinical studies
https://www.dentsplysirona.com/content/dam/flagship/de-de/loesungen/topics/single-visit-dentistry/pdf/en/advantages/zirconia/The_most_important%20clinicals_studies.pdf