CEREC Fillings
A unique modern alternative to white and amalgam fillings. It's the ultimate treatment for older fillings that have failed, decayed, or fractured.
Our Quality Dental Team
Our dentists will provide you with a personalised treatment plan that is custom designed to provide the best results for you.
15 Sydney locations
We have 15 modern, Sydney dental clinics conveniently located throughout the Sydney Metro area.
FIND A DENTIST NEAR YOU
Our No Gaps Service
As the original No Gaps dentist in Sydney, we accept the benefit paid by all Australian health insurances as full payment on basic dental treatments which can be over $200 of free treatments a year.
READ MORE
Same-Day CEREC Crowns
Check out the details for our innovative lifelike dental crowns. Digitally designed and fitted the same day.
New Technology, Modern Facilities
All our Sydney dental clinics are modern and contemporary and include some of the latest technology as well as some of the finest internationally recognised brands.
LEARN MORE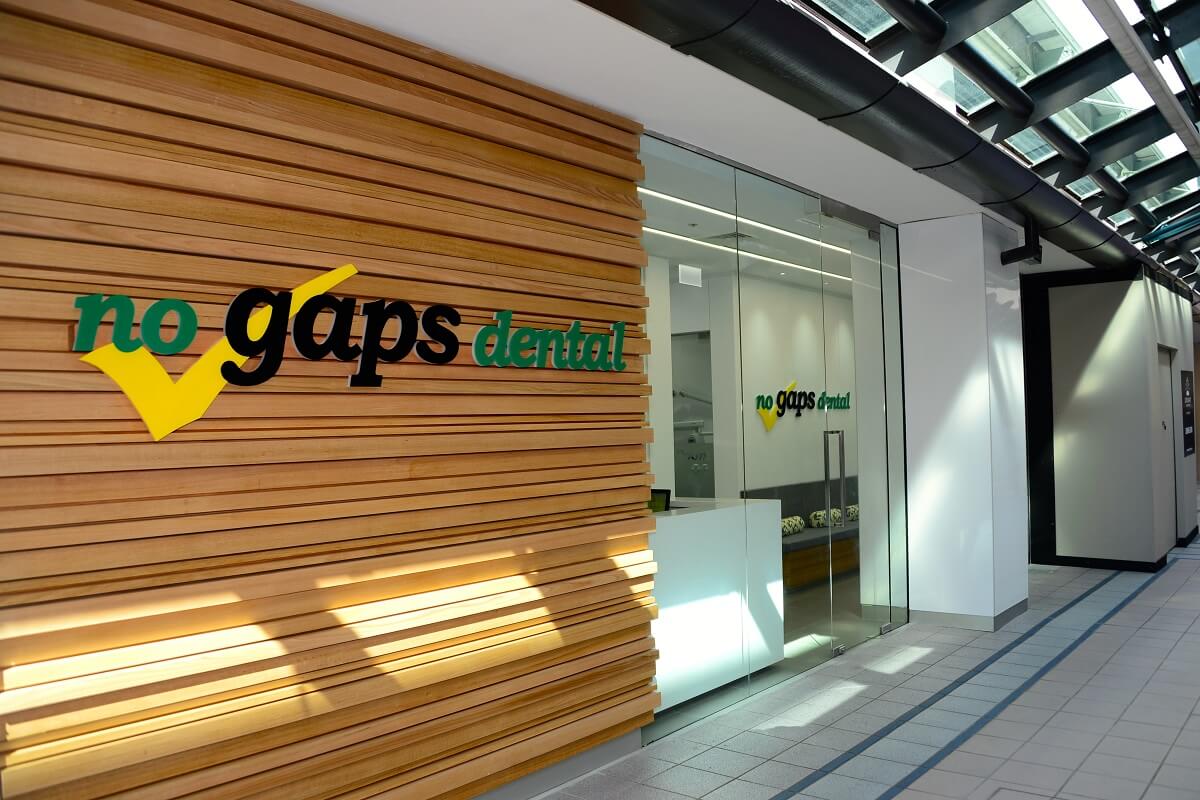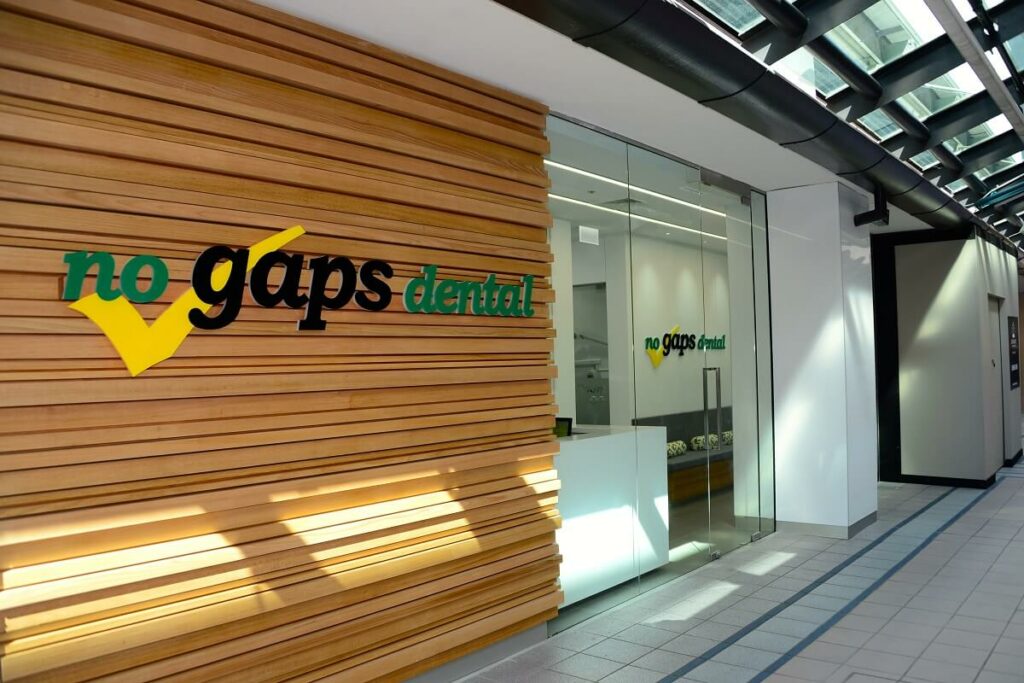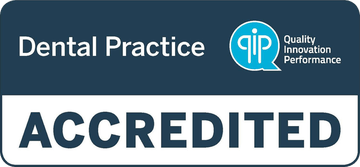 The No Gaps Dental team is proud to be QIP Accredited
"Patient care and personalised treatment is our first priority. We know there is no 'one size fits all' solution, so we make available a team of over 35 skilled dentists to meet your needs."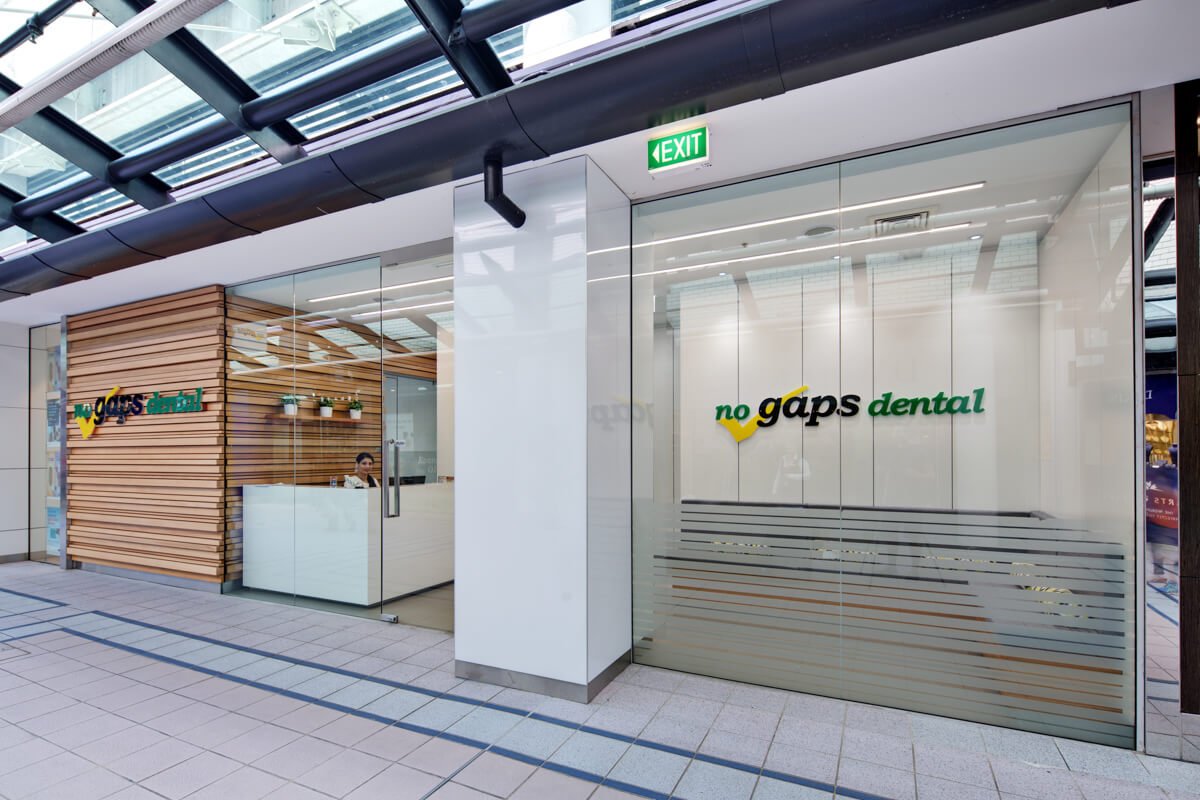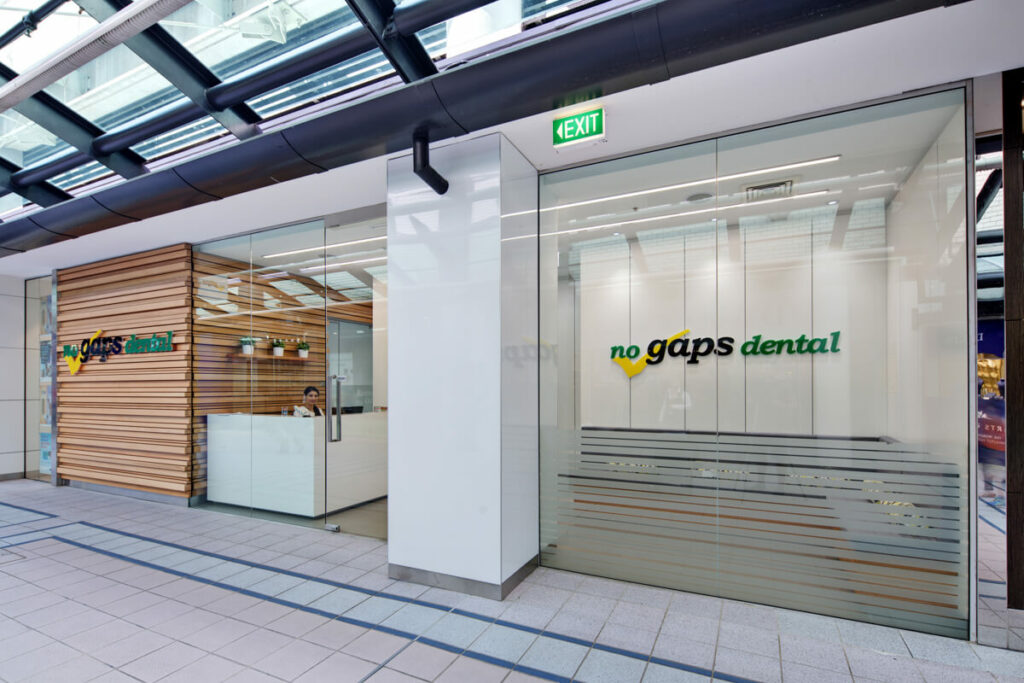 Frequently Asked Questions
What is your No Gaps Guarantee and how does it work?
If you have a valid Australian healthcare policy that covers a full benefit, there may be a gap amount between the actual cost of the treatment and the amount of the rebate received. Visit any No Gaps Sydney dentist and we cover the difference across a range of selected treatments that include:
Dental Check up / examination
Scale and Clean
Fluoride treatment
Small digital x-rays and OPG's
Simple Restorative Fillings (white / tooth coloured composite material)
Children's (12 years old and under) baby tooth removal
That's our guarantee to you!
Where are your Sydney dental practices located?
Our 15 Sydney dental clinics are located all over the Sydney metro area. They spread from Penrith in the West to Brookvale in the East and from Hornsby in the North and over to the busy hub of Bondi Junction. We even have a couple of clinics right in the heart of the Sydney CBD. So if you need to see a Sydney city dentist, we have you covered.
All are close to major transport links, so getting to a No Gaps Sydney dentist is easy. In addition, many have on-site or free parking close by.
Why should I choose you over another local Sydney dental clinic?
There are several good reasons why you should consider No Gaps as your go-to dental clinic in Sydney.
Firstly, we see over 83,000 patients per year across our 15 locations, many of whom continue to use our services to this day. As such, we have built up a reputation for being a dentist in Sydney you can count on for quality service and gentle, compassionate treatment.
Secondly, because we're a multi-location dental group we pride ourselves on offering great prices without compromising on quality. Sydney patients still receive high quality dental care using the some of the latest technology as well as some of the most renowned brands. However, they won't be paying 'top-notch' prices. So while we may be considered a cheap dentist in Sydney, by some people, the quality of service and levels of treatment we offer are actually far from that. Some might argue that we're probably the best dentist in Sydney because of that.
Finally, we're convenient! It can be difficult to book an appointment at your local Sydney dental clinic on a day and time that suits you. Not so when you opt for No Gaps dental as your go-to Sydney dental surgery of choice. Our multiple locations – many within close proximity of one another – mean that you're sure to book that ideal appointment on a day and time that suits.
Moreover, for your convenience, any dental records you have can quickly and easily be accessed by any of our dentists to ensure that when you pay them a visit, they are fully up to speed. Why don't you call us today and put us to the test!
With a huge patient turnaround, how can you guarantee the best hygiene practices?
All our Sydney dental locations are fully committed to stringent procedures and checks to ensure every piece of equipment is safe and ready to use. With our modern facilities, state of the art sterilising equipment, and a team of dental professionals who understand the importance of cleanliness, the health and safety of all our patients are covered.
When are your Sydney dental clinics open?
All our No Gaps dental centres are open 6 days a week – usually Monday to Saturday. You can click on each location on our website to view individual opening times, check out free appointment openings, and even make a booking with your preferred dentist. Sydney residents can rest assured that making an appointment has never been easier. Be aware that our peak times are just after school hours and during school holidays so if you do want to visit a No Gaps Sydney dental clinic during these times, it may be best to plan ahead.
Absolutely! All our Sydney dental locations provide bulk billing under the Child's Dental Benefits Schedule (CDBS) and the Veterans Affairs (VA) scheme.
The CDBS provides up to $1000 worth of basic dental treatments per year for children aged between 2 and 17 including dental examinations, X-rays, fissure sealants, root canal treatments, fillings, and tooth extractions. To check for eligibility contact Medicare on 132 011. For ex-veterans, your DVA card will cover the cost of most treatments, although be aware that there may be annual limits for high-cost items such as bridges or crowns.
What about payment options? Do you offer any payment plans?
At our Sydney dental clinics, we make it easy for you to pay. We accept a wide range of payment options including EFTPOS, HICAPS, Visa, Mastercard, AMEX and of course, cash. Unfortunately, we are unable to accept personal cheques, diners card, or Bartercard.
At No Gaps Dental we do all that we can to keep our prices low, however despite this, we understand that dental treatments can be expensive. For this reason we offer flexible payment plans that allow you to have any treatment you need or want and pay for it in your own time.
Are you a preferred provider?
Yes, we do offer preferred provider services. While we are health insurance preferred providers for Westfund across all locations, others may depend upon which Sydney dental clinic you choose to visit.
For example, some of our Sydney locations including Hornsby, Chatswood, Artarmon, Bondi Junction, Beverly Hills, Cabramatta, Blacktown, Penrith and Epping are preferred providers for BUPA.
Beverly Hills, Bondi Junction and Blacktown, however, are also preferred providers for Medibank Private. A quick and easy check of the page on each site will tell you at a glance which of our dentists in Sydney support which providers.
What can I expect during my first appointment with a No Gaps dentist in Sydney?
The first thing that any new patient can expect when they walk in, is a warm welcome from our team. Next, you'll be asked to complete a new patient form. This details your dental and medical history and is necessary for the dentist to treat your specific needs.
During your appointment, our dentist in Sydney will conduct a comprehensive examination to determine the current state of your oral health, diagnose any current or potential dental problems, and plan treatment options for you. The dentist will discuss these with you, so that you can make an informed decision about your oral health.
The dentist may also take x-rays to help diagnose problems that may exist under the surface of your teeth.
Finally, if any extra treatment is needed we will schedule another appointment with you. It really is that simple!
What happens if I need to cancel a dental appointment?
We understand that unforeseen things crop up that may cause you to have to cancel your dental appointment. If this is the case, we would like to know as soon as possible, preferably 24 hours before, so that we can re-issue that appointment time to another Sydney patient. If you do fail to give notice or, don't have a valid reason, then we may have to charge you a fee of $70.00.
Do I have to stick to one No Gaps dental clinic in Sydney?
In a word, no! Although it is preferable for the same dentist to carry out any long-term treatment, you might be working in the Sydney CBD and fancy a spot of chairside teeth whitening during your lunch hour. If this is the case, then it's understandable that you would want to pop into our Sydney Haymarket or Sydney Wynyard location for convenience.
Likewise, if you are in need of a dental implant dentist, Sydney residents should know that even if their local clinic doesn't do implant-based restorations, we have many other clinics nearby that do. The same goes for other treatments such as traditional orthodontics, CEREC same-day crowns, and even pinhole periodontal surgery. In other words, if you need a particular treatment there's a No Gaps dental clinic in Sydney that can accommodate you.
I see you're an independently accredited dental practice – What exactly does that mean?
In essence it means that the teams at our Sydney dental practices have undergone processes to meet a strict set of standards. This accreditation commits our teams to continually meet and succeed these standards in relation to the quality of care and safety that they give to patients just like you.
Unlike many public sector dentists who must be accredited, being a group of multi-location private dental practices in Sydney NSW, means that we don't have to. In fact, there are dentists in Sydney who may not yet be accredited. However, we have decided to make that commitment in order to provide a certain level of quality of care and safety for our patients, which we are accountable for.
Do you provide treatments and services that another dentist in Sydney might not?
In a word, yes! At our Bondi Junction and Brookvale dental clinics, for example, we offer the latest pinhole periodontal surgery (a minimally invasive method for reversing the signs of gum recession). We are one of only a handful of dentists in NSW to offer this cutting-edge treatment.
Alternatively, we also offer CEREC same-day crowns, inlays, and onlays so that Sydney patients don't have to spend several visits getting a permanent restoration fitted. Instead restorations are designed, digitally manufactured and fitted all in one sitting. We have this treatment in 6 of our clinics.
Note: Any surgical or invasive procedure carries risks.
[logo-carousel id=home-logo]
---
Important information regarding COVID-19
---