Dental crowns are a popular and effective restoration for worn, cracked, or weakened teeth. Your dentist may also recommend a dental crown to protect a fragile tooth after a root canal or complete a dental implant or bridge. 
At No Gaps Dental, we provide high-quality, custom-made porcelain ceramic crowns to restore the look, integrity and functionality of your teeth. 
If you're unhappy with your smile due to discolouration, decay, or damage, consider a dental crown procedure from No Gaps Dental. We complete the full restoration process onsite, ensuring you leave with a beautiful smile on the same day. 
Before you schedule an initial consultation, you may wonder, what is a crown for teeth? Our dentists can answer any questions you may have about crown materials and placement. 
What is a Crown for Teeth?
Dental crowns are fixed prosthetic tooth-shaped caps that fit over damaged teeth or are fixed to a dental bridge or implant abutment.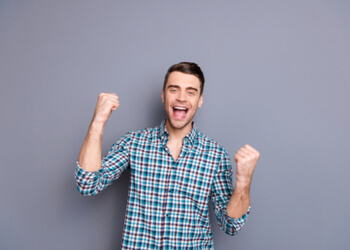 Dental crowns can be shaped and moulded to restore a damaged tooth's original shape and size, bridge a gap between teeth, or improve a smile's appearance. 
As a long-term dental solution, a key advantage of crowns is that they restore oral functionality. A dental crown procedure helps realign a patient's bite, improving speech and the ability to chew. 
Another key benefit of a dental crown is that it is tailored specifically to a patient's mouth. Our custom-fabricated crowns are carefully designed to fit a patient's line and the surrounding teeth. Your dentist selects a shade to match your remaining teeth, so your dental crown blends seamlessly with your smile.  
Types of Dental Crowns Used
Traditionally, dental crowns were available in a range of materials. Depending on your oral health, hygiene habits, aesthetic goals, and budget, certain types of crowns may have been recommended. Common crown materials include: 
Porcelain-fused to metal

Gold

Zirconia

Resin

Ceramic
Fitting traditional dental crowns typically required two appointments, taking place several days apart. At No Gaps Dental, we offer same-day Chairside Economical Restoration of Esthetic Ceramics (CEREC) crowns. 
What is a Crown for Teeth? CEREC Dental Crowns
The CEREC process involves using computer-aided design (CAD) and computer-aided manufacturing (CAM) dental technology to fabricate custom crowns to fit your smile. 
CEREC crowns are a modern approach to restorative dentistry. Using 3D imaging technology and advanced milling machinery, we create custom ceramic crowns to fit your bite and gumline. 
Our ceramic crowns contain similar translucent properties to natural teeth. Ceramic is strong and durable, so crowns last 10 to 15 years on average and longer with an effective at-home oral hygiene routine and regular dental exams and cleanings.  
The key advantage of CEREC dental crowns is the speed of the process. After taking impressions and designing the crowns, they are milled onsite from a single ceramic block, meaning you spend less time in the dental chair and don't need a temporary crown.  
The Dental Crown Procedure Guide
While traditional crowns typically take at least two dental appointments, a CEREC dental crown procedure can be completed in a single visit. The first step is to scan the teeth, gums, and jawbone with an intraoral scanner. This creates an accurate digital impression that forms the foundations of the dental crown design. 
The impressions are transferred to the specialist CAD/CAM design and fabrication machine. This device uses design software to convert digital images into prosthesis blueprints. Once the CAD process is complete, the blueprint is sent wirelessly to the milling machine for fabrication. The manufacturing process takes approximately 15 minutes. Your dental crown is custom made from a block of ceramic that is close to your natural tooth colour. 
Before the dental crown is fitted, it is shade-matched and polished to match your natural teeth. The crown is then placed over the existing tooth structure and cemented using a special bond made from dental resin. With CEREC crowns, there's no need for temporary crown placement; you'll enjoy a perfect smile on the same day as the digital images are taken. 
Preparatory work before dental crown procedure for patients
In some cases, patients require preparatory dental work before a dental crown procedure. If the original tooth is cracked or damaged, it may need a root canal to prevent the risk of a bacterial infection. You also need to have your existing teeth reshaped or shaved down to ensure the CEREC dental crowns fit precisely and securely. 
Maintaining a Healthy Dental Crown
Following your CEREC crown procedure, your gums may be sensitive. While you should avoid chewing heavily using sensitive areas of your mouth, it's important to continue brushing and flossing as usual. When you have adapted to your new crown, here are some tips for keeping it in good condition: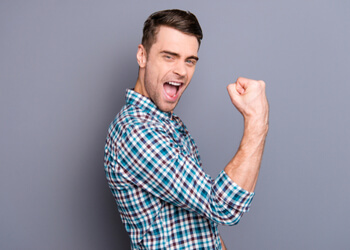 Avoid sticky and hard food

Avoid sugary and fizzy drinks

Stop smoking tobacco 

Avoid chewing on pens, fingernails, or other hard objects

Brush and floss regularly

Schedule regular checkups with your dentist
Contact No Gaps Dental Today
Serving patients in and around Sydney at 15 locations, No Gaps Dental is your go-to dentist for same-day CEREC crowns. Our facilities are equipped with modern technology to deliver high-quality dental services. 
We follow strict hygiene and sanitation guidelines to keep patients and staff safe and protected, whether a routine checkup or a dental procedure. 
If you're still wondering, 'what is a crown for teeth?', get in touch with No Gaps Dental on (02) 8806 0227 today. Schedule an appointment online or give us a call to arrange a consultation with one of our experienced dentists.