If you find yourself covering your mouth to laugh or turning down your favourite foods because of your missing teeth, consider a tooth replacement restoration. There are several restorative dental procedures available, including dentures, bridges, and flippers. However, all these require regular replacement and special cleaning procedures.
Titanium dental implants are the only permanent tooth replacement option available. In addition to looking like natural teeth and improving your smile, they also come with several health benefits. 
At No Gaps Dental, we offer only high-quality titanium tooth implant restorations. Our experienced dentists support you every step of the way, answering your questions and ensuring your recovery is comfortable. 
What is a Titanium Tooth Implant?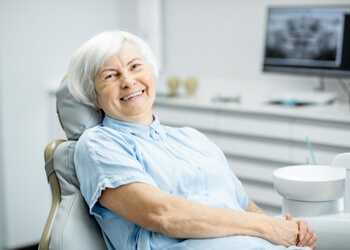 A titanium tooth implant is a tiny titanium screw that serves as the anchor for a dental crown or bridge. It sits directly in your jawbone, acting as a natural tooth root to stimulate bone growth and preserve the integrity of your facial structure. 
Because it is in your jawbone, it's more stable and long-lasting than other tooth replacement options like dentures, which must be replaced every five to seven years. 
Titanium is a durable, minimally corrosive material that is also bio-compatible and unlikely to cause an allergic reaction. These properties make it ideal for dental implants, and allow it to last for a lifetime. While the titanium implant can last indefinitely, the crown may need replacement every 15-20 years. 
Titanium Dental Implants Process
The process for dental implants consists of four major parts, the initial consultation, the dental implant surgery, a surgery to place the abutment, and finally designing and fitting your artificial tooth. 
The Initial Appointment
At your initial appointment, your dentist performs a thorough examination of your mouth and teeth to ensure you are eligible for a titanium tooth implant.
To start the dental implants process, your dentist checks you have no outstanding health conditions, your gums are healthy, your jawbone has enough density, and you are willing to commit to regular dental care. Your dentist may also ask that you stop smoking since it can inhibit healing and lengthen your recovery time. 
If your dentist discovers that your jaw has lost too much bone density or shows signs of significant gum disease, they treat those conditions first. You may require a bone graft surgery, or a course of antibiotics to heal your gums. If you need a bone graft or sinus lift, you must wait approximately four to six months for the graft to integrate and the surgical site to heal.
Once you are ready for the dental implants, your dentist takes images using a 3D imaging machine or X-Rays to determine how many dental implants you require and the ideal placement. Then, they'll schedule a date for your dental implant surgery.
Dental Implant Surgery
In your dental implant surgery, you can choose to have local anaesthetic or IV sedation if you experience dental anxiety. Once you're comfortable, your dentist makes a small incision in your gum to reveal the bone and place the titanium tooth implant in your jaw. Then, they close and clean the wound.
Any discomfort and swelling should subside within a few days. You can apply an ice pack to the side of your face or take over-the-counter medications to alleviate discomfort. You may need to wait several months before your next surgery. 
To work effectively, titanium dental implants need to fuse to the bone, in a process called osseointegration. This process is critical since it allows the dental implants to build a strong foundation for the crown. 
You may want to wear a temporary denture while you wait since you will still have a visible gap. 
Abutment Surgery
Once the osseointegration process is complete, your dentist schedules a second, shorter surgery. As in the first surgery, you can request IV sedation if you are anxious about dental surgeries. 
In this surgery, your dentist places the abutment, a small ball-shaped attachment that connects the titanium dental implant to the artificial tooth. They make a small incision in the gum, hook the abutment, and clean and close the wound. 
Your recovery time may be shorter than after your dental implant surgery, usually taking no more than three weeks. 
Designing and Fitting Your Artificial Tooth
The last step is to create and fit your dental crown. Your dentist makes a mould of your mouth, and you'll work with them to create the perfect, customised addition to your smile. 
The artificial tooth may take several weeks to complete, and your dentist will call you back in for another appointment once it's ready. They'll fit it to you, ensuring the colour matches your surrounding teeth.
Why Choose Dental Implants?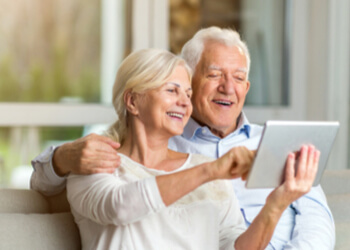 Dental implants are the only permanent option for those wishing to replace missing teeth. They come with multiple health benefits. 
The benefits of dental implants include:
Last a lifetime

Clean them like natural teeth, with regular flossing and brushing

Look natural

Increase bone density

Decrease the likelihood of cavities

Improve your speech

Lower the risk of other missing teeth
In addition, because your bite strength increases, you will be able to eat and drink with your dental implants, removing the hassle of taking out your dentures before meals and bed. This means you'll be able to enjoy your favourite foods again.
Contact No Gaps Dental for a Consultation 
If you have missing teeth that cause you discomfort or interfere with your smile, consider dental implants. Call No Gaps Dental today on (02) 8806 0227 to learn more about our process and schedule an initial consultation. Our dental practice has over 40 dentists in locations across Sydney.
If you're worried about the cost of a titanium tooth implant, ask us about our payment plans, which can help spread the cost and make it easier for you to restore your smile and boost your self-confidence.  
Note: Any surgical or invasive procedure carries risks.