Whereas getting a dental crown would normally have involved multiple dental appointments and weeks of waiting in between, the latest CEREC dental restorations can be completed in a single visit.
Sound too good to be true?
Well in this instance, the odds actually stack up. Read on to learn more about the CEREC system and how this amazing technology can benefit you.
What is CEREC Exactly?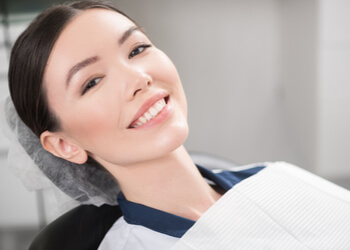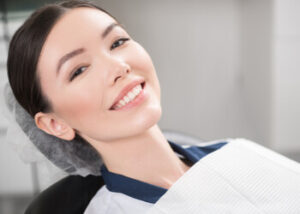 CEREC (Chairside Economical Restoration of Esthetic Ceramics) is an advanced technology that enables dentists to make and fit dental crowns and other restorations.
Instead of making moulds of a patient's teeth and sending them to a dental lab that manufactures restorations, dentists can use CAD/CAM computer-aided design and manufacture technology to produce on-site CEREC restorations that fit perfectly and look beautiful.
The CEREC system comprises a camera, computer, and milling machine that enables tooth restorations to be created on-site at our clinic in just one visit.
How does CEREC work, what's the process?
The CEREC process starts with an oral examination and X-rays to ensure that CEREC is a suitable procedure for you. You'll be pleased to know that nasty-tasting gooey impressions you may have had in the past, are no longer necessary.
You get to skip this stage, which means the process is so much faster and easier.  Once it's determined that CEREC is a good option, the following steps take place:
Our dentist will prepare the tooth to be crowned in just the same way as for a traditional crown. This involves grinding it down and shaping it to accommodate the crown.
The intraoral CEREC camera scans your gums and teeth to take a digital impression
These images are sent to a computer that creates a 3-D mock-up of your teeth and gums. This enables the dentist to design your crown on screen. Once this is complete, the data is sent wirelessly to the milling machine.
A block of ceramic is selected that's a close match to your natural teeth and placed into the grinding machine. The CEREC device then sculpts the crown that the dentist has designed – you can even watch if you like. The process takes no more than 10-15 minutes.
Once finished, the dentist adds any finishing touches and places the crown immediately on to your tooth. There should be little, if any, bite adjustment necessary.
Your CEREC crown is perfectly proportioned, shaped, and coloured to complement your unique smile for optimal form and function.
All of this, and just in one visit.
Are crowns the only CEREC restorations available?
Not at all. Other common CEREC dental restorations we offer include porcelain veneers, which are more for cosmetic purposes to help a patient achieve a beautiful looking smile, and inlays and onlays which are used to fix teeth damaged by tooth decay and cavities to create an 'invisible' repair.
CEREC provides a great many benefits both for our patients and the dentists caring for them. Take a look below.
CEREC Dental Restorations – Benefits
No more waiting – The CEREC system enables our dentists to design, fabricate and fit a dental crown, for example, in as little as 90 minutes from start to finish. This means patients can come in with their existing teeth and leave the clinic a couple of hours later with a fully restored smile. On the contrary, patients who choose traditional crowns will wait several days or even weeks before their restoration is ready to be fitted. A single-day visit for a crown is fantastic news for patients with a busy schedule as it can be a struggle to take time off for multiple appointments or to recover from a dental procedure.
No more 'temporaries' – Traditionally, a dentist fits a temporary crown on to patients who are waiting for their permanent crown to be created. While they protect the prepared tooth and provide aesthetics, they do have a few downsides. For instance, it's quite easy to damage a temporary crown if you're eating foods that are chewy or sticky. Other times, some patients experience discomfort when their temporary crown is removed and replaced with a permanent one. With CEREC dental restorations patients can avoid this stage of the treatment since their permanent crowns are fitted right away.
Accurate Restorations – Thanks to the advanced CEREC technology, our dentist can create a dental crown that is a precise match for the patient's gums and teeth. Not only that, but the technology also allows for a precise colour match to the patient's natural teeth so that the crown blends seamlessly into their smile.
Less sensitivity – The precise fit of a CEREC crown also means there is less risk of sensitivity than with traditional crowns. Typically, most cases of sensitivity arise from a crown being a poor fit for the patient's mouth, which rarely happens when the CEREC system is used. Some people may also experience sensitivity when wearing a temporary crown, but since this is not a requirement with CEREC, the technology also eliminates that source of sensitivity.
Reliability – When people hear of crowns that can be fitted in record-breaking time, they often wonder what is the catch? Can CEREC crowns really last as long as those made in a lab? Absolutely! Provided a patient takes care of their CEREC restorations, brushing and flossing each day and visiting their dentist for periodic check-ups to ensure there are no abnormalities happening, a CEREC crown has the potential to last between 10 and 15 years.
Natural appearance – CEREC restorations are sculpted from a single block of ceramic which makes them particularly strong and durable. Furthermore, because they are metal-free, there's no dark core that can interrupt light reflection. Because porcelain has translucent properties similar to tooth enamel, CEREC restorations look incredibly lifelike – so much so that your friends won't even realise that you have a dental crown.
If you're interested in having CEREC dental restorations then get in touch with No Gaps Dental. We have 15 clinics scattered around the Sydney metro area which enables us to keep our prices affordable without compromising on quality.
Call us today at  (02) 8007 6727.