Dental implants are the closest you can get to a natural tooth when replacing missing teeth. A dental implant functions just like a natural tooth, providing benefits like strengthening your jaw and allowing you to continue eating your normal diet. Undergoing dental implant surgery can give you your smile and confidence back, despite the long treatment process.
Individuals considering dental implants should be aware that it can take several months from start to finish to receive your implants. Depending on the health of your jaw, additional procedures like bone grafting may be necessary. 
What is a Dental Implant?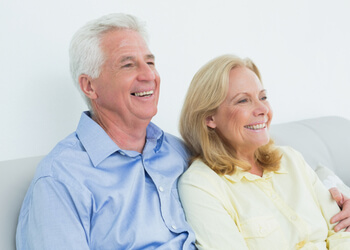 Dental implants consist of three parts that, together, allow you to have an artificial but fully functioning and natural-looking tooth. They consist of the implant post, an abutment, and a crown or prosthetic tooth. 
The dental implant is an artificial root made of a tiny metal titanium rod that resembles a screw. Titanium has the unique ability to fuse with bone tissue without being rejected as a foreign body by your immune system, allowing the implant to connect with your jaw bone in a process called osseointegration. 
Following the surgical placement of a dental implant, you'll need three to six months of recovery time for the fusion to occur. After that time has passed, your dentist will schedule you for another appointment to reopen the gums at the implant site to place the abutment, which acts as a connector between the artificial root and your prosthetic tooth. 
At No Gaps Dental, we use CEREC crown technology, which means your prosthetic tooth can be placed on the same day that digital scans are taken. This eliminates the hassle of returning for follow-up appointments and waiting for the crowns to be made in a lab.  
When is Bone Grafting Necessary For Dental Implants?
The success of your dental implant procedure depends heavily on the health of your jawbone. Typically, if a healthy person loses a tooth because of an infection, accident, or periodontal disease, then dental implants are an ideal long-term tooth replacement solution. However, sometimes these causes of tooth loss can also result in damage to the jawbone. People who have had missing teeth for over a year may also experience a loss of jawbone density due to bone resorption.
For dental implants to be a permanent solution, they require a solid base. If the jawbone is deteriorating, this can have negative implications unless steps are taken before the implant procedure. This is when bone grafting is necessary. 
A bone graft will take bone tissue from elsewhere in your body or from an external source and replace the bone that has been lost in the jaw. In severe cases, this can also help restore the structure of your face. Some dentists will take bone from the back of your jaw, where the wisdom teeth grow in when a dental implant with bone graft is necessary. 
Dental Implant With Bone Graft: What to Expect
Before your dental implant procedure, a normal part of the process is for your dentist to assess your jaw health. If they determine that your jaw is not strong enough to support an implant in its current condition, they will talk to you about moving forward with bone grafting. 
A dental implant with bone graft procedure requires your dentist to take bone from another part of your jaw to strengthen the area around the implant. Some dentists may avoid creating a second surgical site by using bone from a deceased donor. This method of sourcing is called an allograft. In some cases, bovine or equine bone is used as the graft matrix basis; this procedure is known as a xenograft. 
Bone grafts are performed in a clean, sterile environment for the patient's protection. Our team places a high priority on hygiene for your safety and comfort. We frequently use hand sanitiser and other protective measures to make sure the clinical environment is clean.
Following the bone grafting procedure, it's not uncommon to experience mild discomfort for three to four days. This might include gums swelling, light bleeding, or minor bruising on your cheeks, but all symptoms should subside quickly.  
Your dental implants can't be inserted until the bone graft has completely healed and fused with your jaw. This can take anywhere from three months to a full year, depending on your health, immune system, and how well you follow the dentist's aftercare instructions. 
Although it is a lengthy process, a dental implant with bone graft procedure is sometimes necessary to give you the best chance at having a permanent, long-term solution to missing teeth. 
Postoperative Care 
After receiving a bone graft, you'll need to follow specific instructions from your dentist on caring for the surgical site in the days and weeks following the procedure, many of which are similar to those for care after receiving dental implants.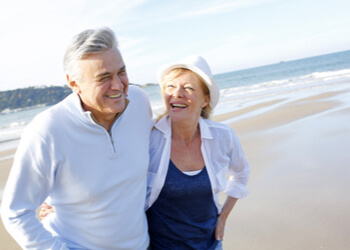 While you may not feel like eating much the first day if you're experiencing soreness, you should try to consume soft foods and chew away from the surgical site. High protein, high-calorie options are the most beneficial for giving you energy even if you're only eating small amounts. 
Drinking enough liquids is essential to your recovery, and you should aim to drink at least 5 or 6 glasses of water a day. You should also avoid sucking liquids through a straw, rinsing your mouth vigorously, or spitting for at least the first three days. These actions will put a strain on the surgical site and can induce bleeding. 
At No Gaps Dental, we take measures to mitigate all risks of infection post-op, including frequent sterilisation of equipment and use of hand sanitisers in the surgery. In some cases, your dentist may also prescribe an antibiotic as a precaution. 
Other ways to take care of yourself following a bone graft include:
No smoking for the first two weeks (at least).

Do not apply pressure to or touch the surgical site. 

Perform gentle saltwater rinses to disinfect the area. 

Maintain your oral hygiene routine, but avoid the surgical site. 
To prevent infection after surgery, avoid touching your mouth without first washing your hands or using a hand sanitiser. 
No Gaps Dental Can Restore Your Smile
Restore your smile with the help of our team at No Gaps Dental. With multiple locations across New South Wales, our dentists are eager to assess your jaw health to determine if you're a candidate for dental implants and whether a bone graft would be beneficial. 
Contact us today to schedule your initial consultation at (02) 8806 0227, or book an appointment online. Replacing missing teeth is a rewarding experience that can help you regain your confidence.
Note: Any surgical or invasive procedure carries risks.