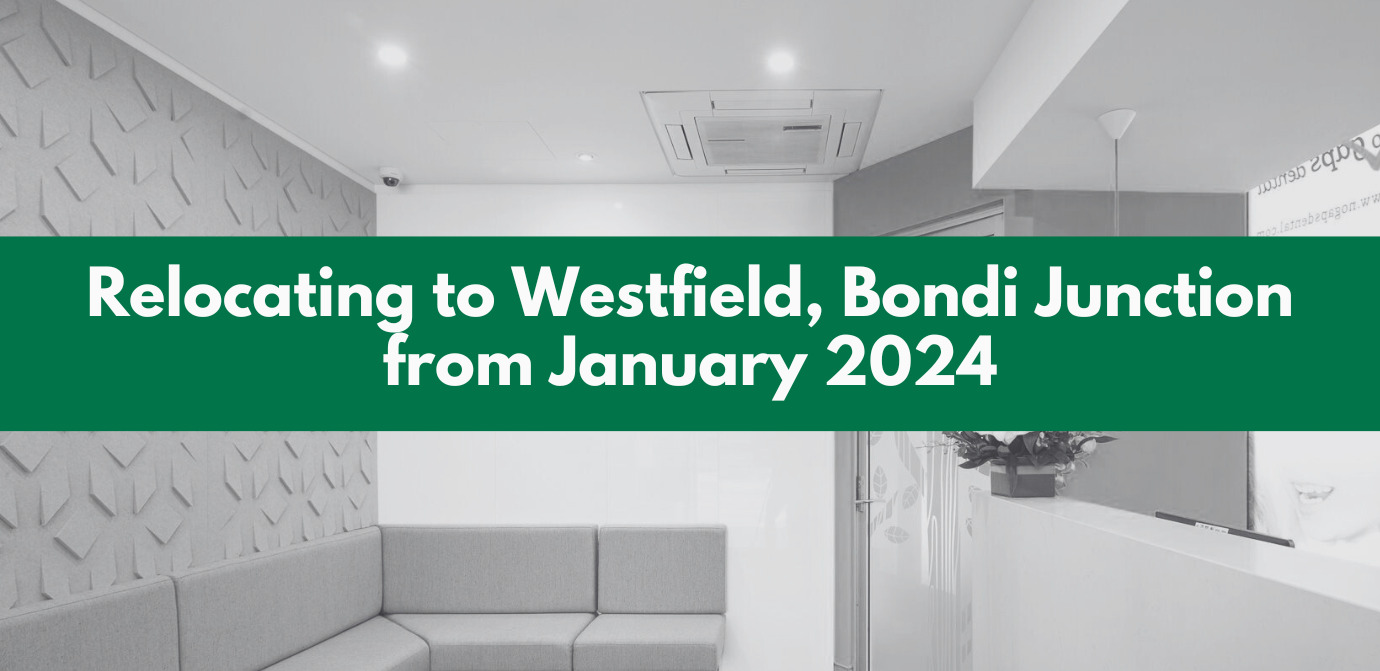 Our Bondi Junction Dentists and Oral Health Therapists will still be available while our new home is being prepared. You can continue seeing your Dentist or Oral Health Therapist at our other No Gaps Dental locations.
Our two closest locations to Bondi Junction are:
No Gaps Dental in Bondi Junction is a holistic provider, redefining dentistry with a conscientious practice. Fusing advanced technology with our distinguished team, we offer unmatched Bondi Junction dental services designed for your comfort and confidence. As premier Bondi Junction dentists, we emphasise personalised care, quality treatments and a commitment to long-lasting oral health.
The No Gaps Dental difference
Advanced technology and modern facilities
Every No Gaps Dental clinic across Sydney boasts contemporary aesthetics and cutting-edge dental equipment from globally acclaimed brands — creating an environment that perfectly complements our advanced treatments.
A superior team of Bondi Junction dentists
Our dentists in Bondi Junction are experts who excel at providing the best dental care while prioritising your comfort and satisfaction. They continuously update themselves with the latest in dental science, ensuring you always receive the most efficient treatment.
Accessible dentists in Bondi Junction
We accept all Australian health insurance benefits as full payment for basic dental treatments. We also ensure our top-tier dental services are accessible to all by being a preferred provider for Westfund, BUPA and Medibank Private.
Conscientious practice
At No Gaps Dental in Bondi Junction, we adhere to a conscientious practice philosophy, where each patient is treated with careful precision and individualised attention. With a strong focus on preventive care and patient education, we ensure everyone understands their dental health and the treatments proposed.
Our Bondi Junction dental services
Why Choose us
There are many reasons why over 83,000 patients visit our No Gaps dental clinics on an annual basis, but why choose our dentist in Bondi Junction in particular?
At our Bondi Junction dental clinic we have all the dental care you and your family need right here under one roof. From kids dentistry through to the modern clear aligner treatment and single visit CEREC crowns, we can help. You could visit an orthodontist in Bondi Junction NSW, but keep in mind that our capable team of general dentists can also offer the quality care you need at affordable prices. We are your one-stop shop in the Bondi area for all your oral healthcare needs.
While we are a full-service dentist in Bondi Junction, we also offer cutting edge treatments that many other clinics don't. Pinhole periodontal surgery, for example, is a ground-breaking minimally invasive treatment that reverses gum recession. This is something that very few other dentists in Sydney offer. Single visit CEREC crowns, inlays and onlays, while more popular, give patients the opportunity to receive lifelike restorations during one simple visit.
Quality and Affordability
When Bondi Junction patients visit us for the first time, many are surprised by the affordable prices. At No Gaps Dental it has always been our mission to offer some of the most competitive prices without compromising on quality. As a result, patients can expect some of the latest technology, some of the best brands and a team of highly experienced general dentists who are skilled in many areas of dentistry, without the sky-high fees. Couple this with our brand of compassionate and empathetic dental care, and of course our No Gaps guarantee, and we believe that we have a great recipe for success.
Dental Services Offered
We offer a comprehensive range of dental treatments at our No Gaps Dental practice in Bondi Junction, including:
Protect your oral health with our preventive dentistry services, designed to catch potential issues early and maintain your vibrant, healthy smile for years to come.
Kids' and adults' dental check-ups
Composite, porcelain and amalgam tooth fillings
Wisdom tooth removal
Fluoride protection
Reclaim your oral health with our comprehensive restorative dentistry, providing innovative treatments that improve oral function and comfort.
Transform your smile with our cosmetic dentistry services. From teeth whitening to smile makeovers, we provide personalised solutions that radiate confidence and vitality.
Chairside and take-home kits for teeth whitening in Bondi Junction
CEREC crowns, inlays and onlays
Porcelain dental veneers
Composite dental bonding
Wisdom tooth removal
Kids dentistry
Emergency treatment – If you are in pain or discomfort, give us a call and we will do our best to see you on the same day and address your needs.
Note: Any surgical or invasive procedure carries risks.
As you would expect, all surgery times are by appointment only. To make an appointment, please telephone the clinic.
Whilst we recognise that occasionally appointments may have to be cancelled at short notice, we would ask that as much notice as possible is given, ideally 24 hours prior to your appointment. A cancellation fee of $70 may apply if you fail to do so without a valid reason
No Gaps Dental requires full payment on the day of treatment. We accept cash, EFTPOS, Visa, MasterCard and American Express for your convenience. We do not accept personal cheques, Diners or Bartercard.
[wpgmza id="1″]

How to find us
By car — From Service NSW in Bondi Junction CBD, head south on Hollywood Ave towards Ebley St for about 24 metres. Make a right turn onto Ebley St and continue for 400 metres before turning right again onto Newland St. After about 180 metres, take a left onto Oxford St. You'll spot our clinic right away, at the corner of Newland and Oxford. For your convenience, parking is available at both Westfield and Eastgates car parks.
By public transport — Take a bus to Bondi Junction Station. From Bondi Junction Station Stand D, head west on Grosvenor Ln toward Newland St. After a short 110-metre walk, turn left onto Newland St. Walk another 48 metres and then make a right turn onto Oxford St. Our dental clinic will be in sight.
Visit No Gaps Dental at Bondi Junction today
Take the first step towards a healthier, brighter smile by dropping by our Bondi Junction dental clinic. To accommodate your busy schedules, we're open Monday to Saturday, 8 am to 6 pm. Give us a call at (02) 8007 6702 or book an appointment online today. We look forward to meeting you and caring for your dental health.