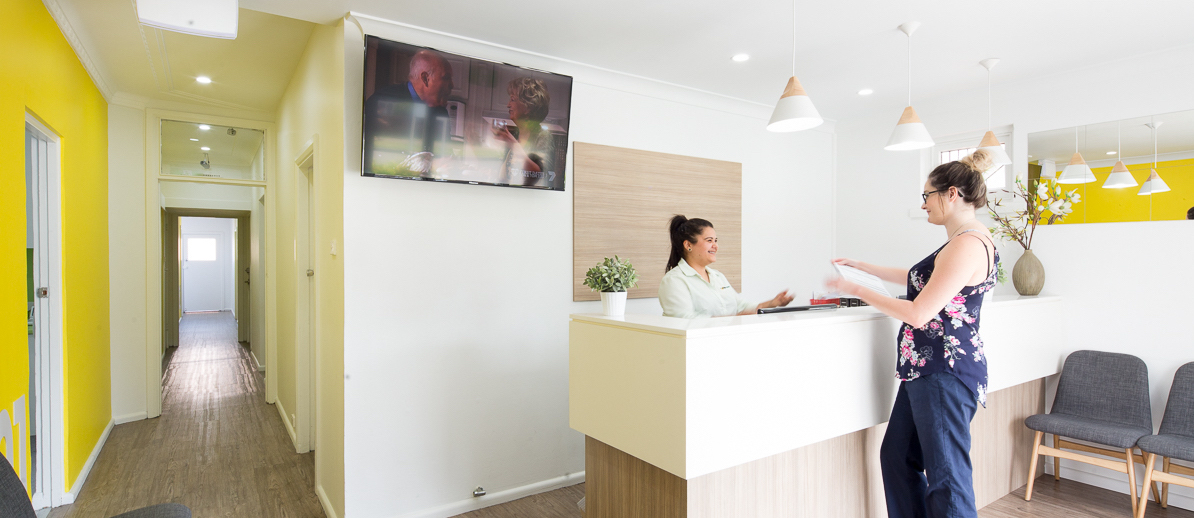 Welcome to No Gaps Dental, the premier dental clinic in Beverly Hills renowned for our exceptional team of dental professionals. As your chosen Beverly Hills dentists, we offer an expansive array of services catering to every aspect of your oral health. From preventive care to complex restorative procedures, we ensure a customised and smooth journey in every appointment. We look forward to serving you at our Beverly Hills dental clinic!
The No Gaps Dental DNA
Advanced technology in modern facilities
Our Beverly Hills dental office seamlessly blends modern aesthetics with the most advanced dental technologies. We proudly showcase top-tier, internationally recognised equipment brands, ensuring our patients enjoy premium care.
A world-class team of Beverly Hills dentists
Our highly qualified dentists in Beverly Hills, Sydney constitute the core of No Gaps Dental. Their skill, dedication and passion are integral to our pursuit of excellence in dental care.
Dedication to affordable quality care
As the pioneering dentist in Beverly Hills, Sydney, we honour all Australian health insurance benefits as full payment for basic dental treatments. And as a preferred provider for Westfund, BUPA and Medibank Private, we're making quality dental care more accessible.
Our conscientious approach
At No Gaps Dental, we believe in a practice that blends expertise, innovation and empathy, ensuring each visit is as comfortable as it is effective.
Types of dental services offered by No Gaps Dental in Sydney
Our range of preventive dental services prioritises your oral health, providing measures to protect your teeth and gums. This includes:
Our restorative dental services rejuvenate your smile, offering treatments to bring back your mouth's natural function and appearance.
Tooth fillings
Composite dental bonding
Offering a wide range of cosmetic dentistry treatments, we help enhance your natural beauty and boost your confidence with:
All surgery times are by appointment only. To make an appointment, please call the clinic or book online
Whilst we recognise that occasionally appointments may have to be cancelled at short notice, we would ask that as a general rule that as much notice as possible is given, ideally 24 hours prior to your appointment. A cancellation fee of $70 may apply if you fail to do so without a valid reason.
No Gaps Dental requires full payment on the day of treatment. We accept cash, EFTPOS, Visa, MasterCard and American Express for your convenience. We do not accept personal cheques, Diners or Bartercard.

How to find us
By car — Start your journey from Beverly Hills CBD. Head east on Broadarrow Rd/Ponyara Rd, aiming for King Georges Rd/A3. Upon reaching King Georges Rd/A3, make a right turn and continue for approximately 450 metres. Then, take a left turn onto Frederick Avenue, where you'll see our clinic right away. We've ensured your parking convenience with free council parking available next door.
By public transport — Take the bus to Beverly Hills station. Once at the station, head west towards King Georges Rd/A3 and take the stairs. When you reach King Georges Rd/A3, make a left turn and continue for about 140 metres. Finally, turn left onto Frederick Ave, where our Beverly Hills dental clinic awaits.
Step into our Beverly Hills dental clinic today
Experience the superior dental care you deserve at No Gaps Dental. Whether you're in need of preventive care, restorative treatments or cosmetic procedures, our Beverly Hills dentists are ready to serve you with expertise and a friendly smile. To schedule your appointment, call us at (02) 8007 6700, or book online.