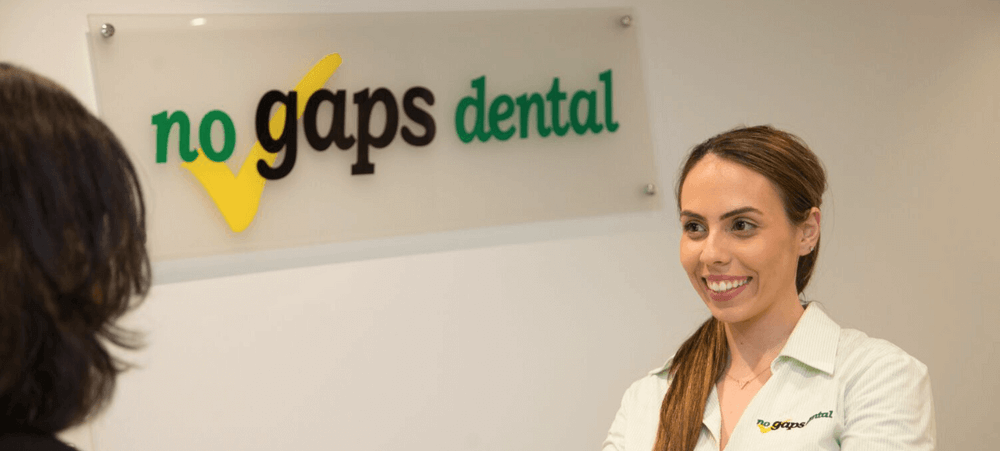 Dentist In Sydney CBD Wynyard | Dental Clinic
At No Gaps Dental, we provide holistic and professional dental care to our clients throughout Sydney. Our team of talented and passionate dentists offer a wide range of procedures, from basic cleaning and scraping, to dental implants, veneers, and more, for every member of your family.
We provide Sydney CBD and Wynyard with a practice that places focus on premium care, provided by caring and conscientious dentists. We go to great lengths to ensure that your visit is pain-free and comfortable, aware of the aversion some hold to visiting the dentist. We want you to feel comfortable each time you walk in, so you can be smiling broadly when you walk out.
Our modern practice, featuring state-of-the-art equipment, offers the very latest in precise and pain-free care. The more precise the procedure, the shorter your recovery time, so we make sure to stay on the edge of our field.
We offer bulk billing as part of our service, for both BUPA and Medibank. We are also a Member's Choice provider for BUPA and Westfund and can bulk bill* under the Medicare Children's Dental Health Scheme.
*To check for eligibility, please click here.
If you are in need of a dentist in Sydney CBD and Wynyard, your friends at No Gaps Dental are ready to help you. Contact us today and book your visit.
Types of dental services offered by No Gaps Dental in Sydney CBD
All surgery times are by appointment only. To make an appointment, please call the clinic or book online
Whilst we recognise that occasionally appointments may have to be cancelled at short notice, we would ask that as a general rule that as much notice as possible is given, ideally 24 hours prior to your appointment. A cancellation fee of $70 may apply if you fail to do so without a valid reason.
No Gaps Dental requires full payment on the day of treatment. We accept cash, EFTPOS, Visa, MasterCard and American Express for your convenience. We do not accept personal cheques, Diners or Bartercard.
[wpgmza id="18″]
Located in the beating heart of Sydney's central business district, Wynyard is a well-visited spot for much of the city's busiest businesses. It features the well-known expanse of Wynyard Park, along with one of the city's busiest train stations.