The alignment of your teeth can affect the way you chew and speak as well as how they look. Your tooth alignment also impacts your oral health; misaligned teeth are challenging to clean properly, leading to decay and gum disease. 
You can restore proper teeth alignment by visiting a dental professional for an evaluation. A dentist can oversee treatment to achieve proper teeth alignment and ensure healthy teeth and gums. Your treatment plan may include orthodontic devices, such as ClearCorrect aligners, tooth extraction, or dental crowns.
What are the Benefits of Proper Teeth Alignment?
Many people view misaligned teeth or malocclusion as nothing more than an aesthetic concern. Having proper teeth alignment gives you a beautiful smile and lowers your chances of developing cavities. When your teeth are misaligned, food debris, bacteria, and plaque build up in the crevices between teeth, causing cavities. Often regular brushing and flossing are not enough to remove these harmful substances from your teeth.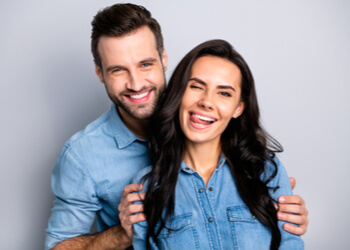 Malocclusion can also cause your teeth to form hard-to-reach areas where fluoride cannot work effectively. This increases the likelihood of tooth decay and gum infections due to acid erosion and poor enamel remineralization. 
It can also cause speech impediments and chewing issues, so you should always pay attention to how aligned your bite feels when eating or speaking. Your dentist can assess your teeth during a regular visit to see which dental treatment might be best for you.
3 Major Types of Malocclusions
Malocclusions can result from genetics or abnormally shaped or impacted teeth. Some habits may increase your chance for a malaligned jawbone:
Childhood thumb sucking or excessive pacifier use

An injury that causes the jaw to be misaligned

Bruxism or grinding of the teeth
There are three primary malocclusions that can occur. Your dentist can review the type of malocclusion you have, so they can recommend the right dental treatment.
Class 1
These malocclusions happen when the upper and lower jaws are positioned properly, but overcrowding or excessive spacing are contributing factors.
Class II
Class II malocclusions happen when your upper teeth are too far in front of your lower teeth. It is called an overbite or overjet, depending on which direction the teeth stick out. 
Class III
When the lower teeth overlap with the upper front teeth, this is called a Class III malocclusion. An underbite is when your lower jaw sticks out and pushes your upper jaw back.
Ways to Correct Teeth Alignment
The dentist is your best advocate for determining the type of teeth alignment that will work best with your oral hygiene concerns and goals. A variety of options to straighten teeth are available, from traditional orthodontics to invisible clear aligner trays like ClearCorrect. 
Metal braces have been used for centuries, but fitting them onto your mouth can be a very time-consuming process. With ClearCorrect aligners trays, you can correct numerous alignment issues and straighten your teeth discreetly and comfortably in less time than is required for traditional braces. However, they require changing the trays every two weeks. 
There is another option that offers a straight smile conveniently without compromising quality: dental crowns. Dental crowns can help fix your smile by giving an appearance of proper teeth alignment. 
Getting Your Teeth Straightened Using Dental Crowns
Dental crowns can offer a straight smile for individuals with mild misalignment who don't need braces. If one tooth is significantly more crooked than another and the rest of your teeth are aligned, then it is a simple matter to opt for dental crowns rather than braces.
Why Dental Crowns Are Best for Teeth Straightening?
Dental crowns – also known as tooth crowns – can protect the rest of your teeth from further damage and dental issues. They can be used as an alternative for large, cracked fillings that have been worn down by tooth grinding. They improve the aesthetics of a smile without affecting functionality or chewing ability, so you can smile with confidence and higher self-esteem. 
How Dental Crowns Work to Straighten Your Smile?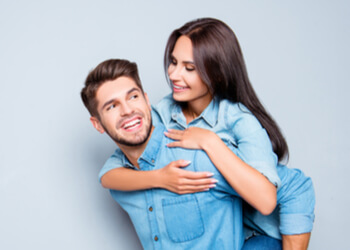 Dental crowns can be made of metal, ceramics, gold alloy, or porcelain-fused-to-metal (PFM). No Gaps Dental offers CEREC (Chairside Economical Restoration of Esthetic Ceramics) technology to create a custom tooth crown in just one day. 
Instead of making traditional moulds and sending them to an off-site dental laboratory to be processed, the dentist uses a CAD/CAM system that feeds digital scans of your mouth through 3D software and then a milling machine to create a tooth crown that is completely customised for you. 
Dental crown treatment is a much faster way to achieve proper teeth alignment in a single session. Using CEREC technology, the tooth crowns will already appear and feel as if they were your natural teeth, so there is no need to wear braces or change aligner trays. 
Straighten Your Teeth with Dental Crowns
You can drastically improve the colour and shape of your teeth by choosing tooth crowns made by CEREC technology. You can leave your dental visit with a new tooth crown that offers a natural appearance and can be made by your dentist within hours. Compared to other dental treatments for proper teeth alignment, tooth crowns can last a decade or more. The dentists at No Gaps Dental can help you achieve perfect teeth with treatments ranging from tooth crowns to the latest orthodontics. We're here to answer questions about how to get straight teeth and how to address bite issues so you can have the ideal smile.
Book online or call us on (02) 8806 0227 today. 
Note: Any surgical or invasive procedure carries risks.