What is a tooth crown? It's a dental restoration that covers the entire tooth above the gum line. Also known as a dental crown or cap, it protects teeth that have been damaged and can also improve the cosmetic appearance. Tooth crowns can be porcelain, metal, or a combination of both materials and, once affixed, are permanent.
Why Do I Need a Dental Crown?
There are a few reasons why you may need a crown: 
If you have a tooth that is severely decayed, a crown can help to 

protect it from further decay

.

Dental crowns

can also support and strengthen a tooth weakened by a large filling or root canal. 

In some cases, a crown may be recommended by a dentist to improve or restore the cosmetic appearance of a tooth.

If you are replacing a missing tooth or teeth with a dental bridge

, crowns act as lifelike replacement teeth and secure the bridge in position. 

To cover the implant in a

dental implant procedure

.

A crown can also provide cosmetic modification to teeth that are misshapen or discoloured.
What is the Tooth Crown Procedure?
Typically, a dental crown procedure takes two visits to the dentist. The first involves an examination, consultation and tooth preparation, while the second is when the permanent crown is placed.
First Visit: Examination, Consultation and Preparation of Tooth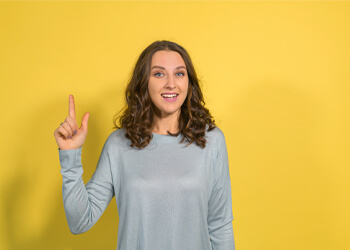 We recommend a consultation appointment to discuss the best treatment option if you are considering a dental crown. During the consultation, the dentist will examine your teeth and may take x-rays to determine if a dental crown is right for you and what material will provide the best option for your desired goals and budget.
If the dentist does recommend a crown, they will then discuss the different types of crowns available and help to choose the best one for your needs. They will also provide information on the procedure, including what to expect before, during, and after treatment.
Tooth Preparation and Impressions
If you decide to proceed with treatment, the dentist will prepare your tooth for the dental crown and take impressions. Preparation of the tooth begins with a local anaesthetic to numb the tooth and gum tissue surrounding it. Then, the tooth is filed down and shaped along the sides and chewing surface, allowing the crown to fit comfortably. 
Once the tooth is prepared, impressions are made using a type of putty, although sometimes a digital scanner is used. The images enable technicians to create your custom dental crown in a laboratory, typically taking a week or two. Meanwhile, a temporary crown is placed over the tooth to protect it until your new crown is placed.
Second Visit: Placement of Permanent Dental Crown
Once the dental crown is ready, you will return to the dentist to have it placed. During the second visit, the temporary crown is removed, and the new crown is checked for fit and colour. The dentist makes minor adjustments before the crown is firmly cemented in place.
What is a Tooth Crown Made From?
Dental crowns are versatile and comprise a variety of materials. The pros and cons of each material will be discussed with you by the dentist. However, the best option typically depends on the tooth's position and other considerations, such as aesthetics.
Metal Crowns
Dental crowns come in many metals, including gold, titanium, metal alloys and stainless steel. Generally, stainless steel crowns are commonly used for children as they are hardwearing and cost-effective.
For adults, the choice is limited to gold, titanium and metal alloy dental crowns. Metal is hardwearing—rarely breaking or chipping—and excellent at withstanding biting and chewing forces. However, aesthetically, metal is not desirable, and the high price of gold is another factor against using it in crowns.
All Porcelain or All Ceramic Crowns
From a cosmetic perspective, all porcelain or ceramic dental crowns can be shade-matched to the teeth for a seamless restoration and an exceptionally natural result. Porcelain crowns are typically more suited for visible front teeth since the material can be prone to chipping and is not as durable as metal. 
Porcelain-fused-to-Metal (PFM) Crowns
PFM crowns are the middle ground between all-porcelain and all-metal dental crowns. The base of the crown is made from metal and overlaid with porcelain to provide an excellent aesthetic match to the surrounding teeth. Lighter than all-porcelain crowns, they are hardwearing, but the porcelain can break or chip off—so care should be taken when eating hard or brittle foods and sticky toffees.
Composite Resin
Composite resin dental crowns are made from plastic. While they match the colour of natural teeth, the material tends to wear down quickly and has a lifespan of around five years, compared to between ten and twenty years with metal or ceramic materials.
If price and longevity are crucial to your decision, you should consider one of the other options.
Temporary Crowns
Temporary crowns are made from acrylic and placed over a prepared tooth to protect it until a new, permanent dental crown is fitted—typically two to three weeks. They are not designed to be a long-term solution and won't last very long.
What is a Tooth Crown? – The Takeaway
A dental crown is an exceptionally versatile treatment used in general and cosmetic dentistry, and with so many types available, there's sure to be one that meets your dental needs and budget. 
Want to Improve Your Smile With Dental Crowns?
Whether you're looking to improve the appearance of a tooth or strengthen a weak tooth,  a dental crown can do both. Here at No Gaps Dental, our experienced dentists also offer patients CEREC single-day ceramic crowns. Digitally created, manufactured and milled onsite, they can be completed in just one dental appointment. Why not schedule an appointment with a No Gaps Dental clinic near you to learn more and discuss your treatment options? 
Call us on (02) 8007 6727 today.
References
Mayo Clinic: Cavities/tooth decay
https://www.mayoclinic.org/diseases-conditions/cavities/symptoms-causes/syc-20352892
Colgate: Four types of dental bridges
https://www.colgate.com/en-us/oral-health/bridges-and-crowns/four-types-of-dental-bridges
WebMD: Dental implants
https://www.webmd.com/oral-health/guide/dental-implants
Colgate: What is CEREC in Dentistry
https://www.colgate.com/en-us/oral-health/dental-visits/what-is-cerec-in-dentistry#:~:text=CEREC%20(Chairside%20Economical%20Restoration%20of,teeth)%20from%20decay%20or%20injury.